Supplier Information
STANDARD TERMS AND CONDITIONS FOR PURCHASE OF GOODS AND/OR SERVICES BY SMELT
The information on this sheet is intended for suppliers and clients of our organization.
Smelt is a trademark for the entities listed in this document.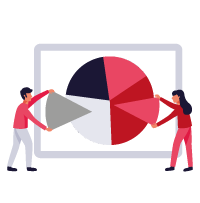 Invoicing, Legal, and Tax Information
All Smelt products and services are invoiced by the holding company: Smelt Human Capital B.V.
Chamber of Commerce                 32123985
VAT -number                                    NL.8179.57.406.B.01
Bank account                                    0 379 937 409
IBAN                                                    NL65RABO
BIC                                                        RABONL2U
Contact Information:
Office location:
Olympia 2G, 1213 NT Hilversum
The Netherlands
T: +31 35 5430021
E: info@smelt.nl                    general information
E: finance@smelt.nl             queries re-invoicing
E: AP@smelt.nl                      account payable to send invoices & no-reply account
VAT Reverse charge:
For a VAT Reverse Charge Smelt needs to include a valid VAT number of the company to which services are being delivered on our invoice.
The company needs to be based in the EU.
General Terms & Conditions:
The General Terms and Conditions of Smelt Human Capital B.V. are applicable to all agreements and assignments and the execution there-off, These terms and conditions can be found on www.smelt.nl or can be forwarded to you at your request.
Contacts
Statutory director: Mrs Juliette M-J.H. Smelt                        (Single owner & woman-owned)
Associated & fully owned companies by Smelt Human Capital B.V.
Smelt Werving en Selectie BV & Smelt Academy
IBAN (bank account number) NL26 RABO 0127 7915 58
Chamber of Commerce registration nr. 30105542
VAT number NL 8000.46.997 B.01
Smelt Interim & Detachering BV
IBAN (bank account number) NL53 RABO 0107 9434 17
Chamber of Commerce registration nr. 32110595
VAT number NL 8149.85.622 B.01
Our Visions
At Smelt, we believe in the power of diversity, equity and inclusion to serve our clients directly and to help patient access to treatment indirectly.
At our core, we believe that by leveraging the varied backgrounds of the talents we work with and present to our valued customers and by driving ethical, transparent and value-adding strategies and processes to diversity, equity and inclusion, including in our recruitment and development processes, we can better deliver a future-fit workforce and indirectly access to treatment.
Smelt's values of integrity, excellence and respect for people foster an environment where our relations and employees are encouraged to speak up, share ideas and be fully engaged, while bringing their authentic selves to work every day. We strive to create a culture where everyone feels welcomed, respected, valued and heard.
We believe that with an inclusive vision, Smelt can contribute to innovation, acceleration and delivering life-changing treatments.
Cooperation with clients and partners.
Smelt prefers to cooperate with organisations that share its social and environmental values.
Smelt represents and warrants that it will comply with all applicable laws and regulations including, but not limited to, those relating to health, safety, environment, fair employment and discrimination.
Smelt has an anti-corruption and anti-bribery policy which is available at your first request.